C1 Kosmetik, with three locations in Munich, offers classic on-site cosmetic treatments and an online store with a wide range of products. Providing a top-quality digital experience is their priority, and innovation is part of their daily routine. They offer multiple digital touchpoints, from initial contact to post-treatment or order, always focusing on providing added value for their target group.
Transition from WhatsApp Business App to WhatsApp API
Before switching to Superchat, C1 Kosmetik used the WhatsApp Business App for customer communication. However, with multiple locations and employees, the app was not optimal. As a result, the managing director primarily handled this channel, and responding promptly to all messages was not always possible. It became clear that the app was not a long-term solution due to its limited functions, inability to assign messages to other employees, and data protection concerns.
"Superchat was clearly the ideal solution for our company, with the WhatsApp API and universal inbox."
Alexander Damm, Managing Director
Why C1 Cosmetics Chose Superchat:
Seamless integration of messaging into the customer journey
GDPR-compliant use of WhatsApp Business
Employee assignment of incoming messages
All messaging channels in one place, for multiple locations
Quick and personal responses to incoming customer messages via chat
Personalized Advice & Order Processing with Superchat
With Superchat, all messages are directed to a universal inbox. Different team members handle different channels and assign messages to the appropriate Superchat users, marking them with labels and tags.
C1 Kosmetik's online store offers numerous beauty products for various uses. Direct contact with employees is essential for questions about ingredients, application, or individual skin needs. Personal consultation ensures a positive customer experience and certain products are only sold after a personal digital consultation.
C1 Kosmetik offers various entry points on their website. Through Superchat webchat, users can select their preferred communication channel, book appointments, or sign up for newsletters. Orders can be placed directly via WhatsApp after advice is given.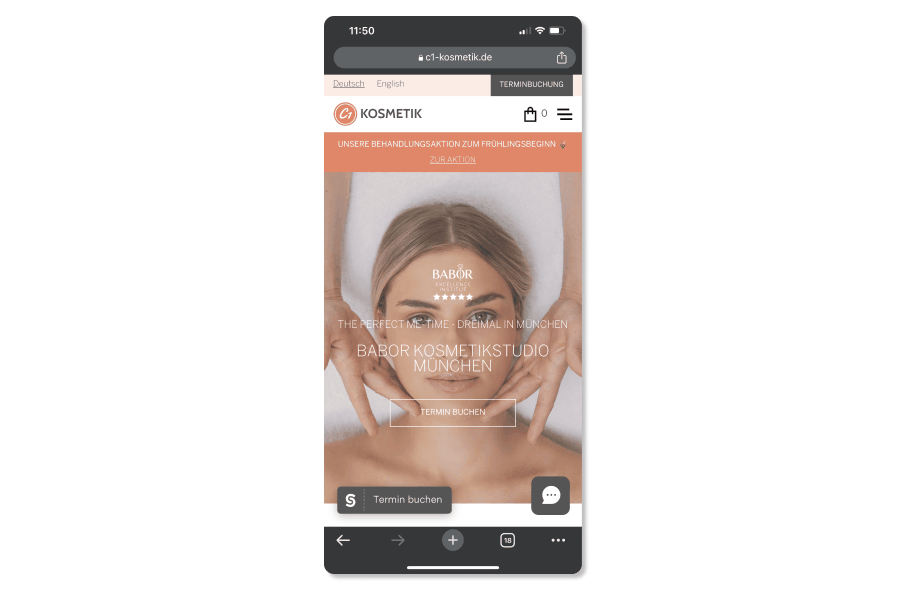 The WhatsApp newsletter keeps customers updated. To gain new subscribers, C1 Kosmetik uses various touchpoints. Website visitors can sign up via webchat and on-site customers can scan QR codes to subscribe to news and offers. The WhatsApp newsletter highlights promotions, news, and provides beauty tips.
"With Superchat and the WhatsApp newsletter, we're much closer to our customers than with an email newsletter."
Alexander Damm, Managing Director
How C1 Kosmetik benefits from Superchat:
Easy allocation of incoming messages
WhatsApp as a significant consulting and sales channel
Quick contact and appointment booking via webchat
Customer-oriented dispatch of WhatsApp newsletter campaigns
Do you want to use Superchat for your own business?
Sign up and try Superchat for free!

Marketing Intern, Superchat
Maximilian is an intern at Superchat and supports the marketing team with various tasks. He also has a great passion for new projects.